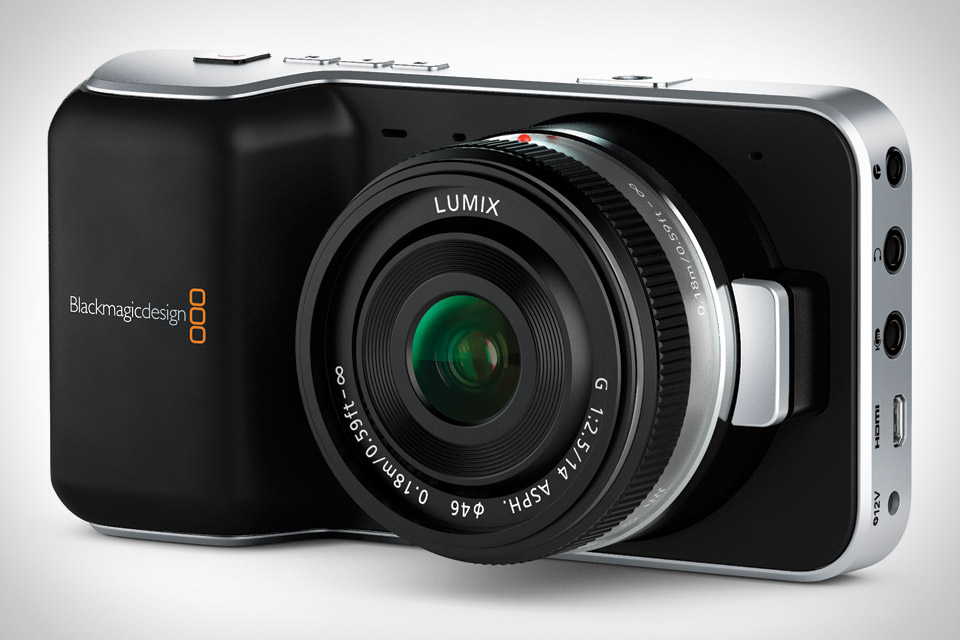 I've pre-ordered this little beauty. It's a Black Magic Pocket Cinema Camera and shoots 1080p video but has a dynamic range that is much higher than ordinary DSLR cameras, so the image quality is better and easier to manipulate in post-production.  The reason I've pre-ordered it is because a) The company are still struggling to supply orders of their last model which came out over a year ago now – the Black Magic Cinema Camera (which shoots 2.5k video instead of 1080p), so I have a feeling I'll be lucky to get this camera this year, but you never know, and b) because I'm thinking about making another short film.
I've owned a few cameras in my time, but don't have one at hand at the moment, so it would be nice to get hold of some new technology to have a play around with. My focus this time round will be on cinematography, something I've wanted to learn for a while. Maybe I'll just mess around with lighting tests and the likes and not actually shoot another short, because I need a script first, and while I've got 2 already written which are ready to go, I just think their scope is perhaps just too big for me to manage for my second short. One of them especially would need a pretty big SFX budget.
The camera itself is £800 and that's the body only. I'm going to need to buy a lens, probably at least two, if I'm going to film anything worthwhile and that will add another £1k onto the lot, but the way I see it is I'm only renting the equipment, because in my experience this equipment is all very niche and sought after and I've been able to sell old equipment for nearly the same price as I've bought it. At least owning this camera will allow me to play around and see what it's capable of without any time restrictions that rented equipment has. I contemplated getting it's bigger brother, the 2.5k model shown here:
… but this is just over £2000 for the body alone. There's also a 4k model being released, but that's just not practical because not only is it around £3000, the hardware required to edit 4k video would be higher than what I currently have, and my desktop has been newly upgraded to some of the top consumer hardware you can buy. Also, 4k video is MASSIVE in storage size.
So, the pocket camera seemed the best bet and by pre-ordering it I'm just kicking off a process that will hopefully build through the year (or whenever I get it) that should see my shoot another short film soon.
Apart from that I'm still writing my novel and I've just been given the part of Benvolio in my drama group's summer production of Romeo and Juliet. So, keeping busy.